Critical Foundation - Season 1
The year is 2035.
Space is now being conquered (Mars), and the US Congress recently approved the use of two nuclear bombs, one at each pole of the Red Planet.
Europe is mired in a string of totalitarian and ultra-protectionist governments. Asia is still in global quarantine in the wake of the Third Pandemic. South America has been pouring investment into cryptocurrency, which now accounts for 75% of global transactions. Egypt is at war with Ethiopia.
Excessive government interference has forced the large multinational corporations to seize power: This is the era of the Corpocracy.
The Nanorevolution has brought the digital era to an end, and spawned a multitude of innovations: Ultra-resistant materials, apparel that changes color, self-cleansing cosmetics… everything is now enhanced with nanotechnology.
What is Critical ?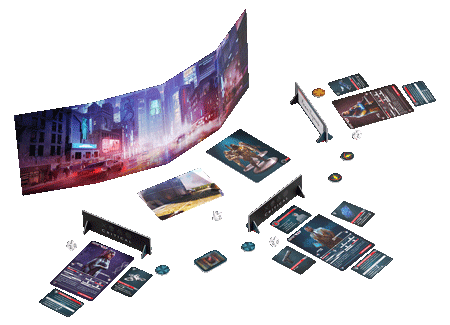 Critical is constructed like a television series, and gives you the unique experience of living out an adventure where you are calling the shots. Plunge straight into Season 1 - Foundation as you play through these 9 heart-stopping episodes. Each episode takes around 30 minutes, so it's easy to squeeze a game into your schedule.
Thanks to its didactic episodes and immersive illustrations, you will have all the keys in hand to become a Game Master in the blink of an eye! Immerse your players in the adventure and give them a taste of the richness of role-playing.
Ambient music
Critical can be played without any other accessories than those present in the box. But we know that many game masters like to set the mood of their game with ambient music. That's why we offer you some ambient music that you can use depending on the episode you play.
Action

Phantom Power Music

Ninja Tracks

Tom Clancy's Splinter Cell Double Agent OST

Narration

Jon Hallur

Jon Hallur

Investigation

Tom Clancy's Splinter Cell Double Agent OST

Tom Clancy's Splinter Cell Double Agent OST

Roleplay

Cliff Martinez

Cliff Martinez

Cliff Martinez

Scary atmosphere

Cryo Chamber